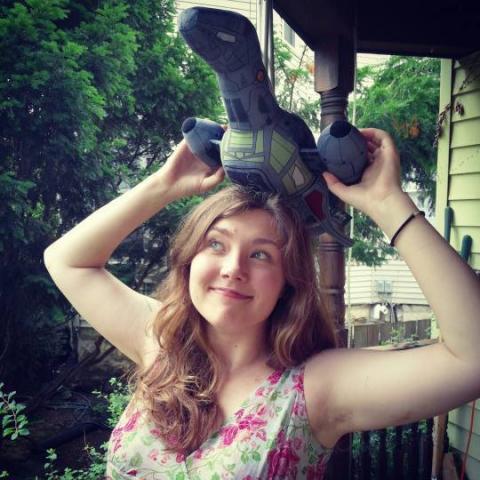 Sponsor a review or cosplay! This list includes geeky items that I'd love to review on AskKayleeFrye.com, as well as items I need to complete certain cosplays. Review items get attribution to the person/company who sponsored the review. Cosplay items get attribution when the photoshoot is published, and you'll get your own set of signed prints when the cosplay is finished! Please include an email address for me to get in touch with you!

Byer of Maine Tahiti Hammock Single
---
Product Details:
I've always wanted to add a hammock to my room to make it feel more like Kaylee's engine room! This would be a great addition/background for blogs (and napping). These are the closest colors I have been able to find from the original.

Pirate hat "Jack Sparrow"
---
Product Details:
The finishing touch my Elizabeth Swann cosplay needs. Black, 56-58cm.

Old Brown Pirate Hat
---
Product Details:
An inexpensive option to help complete my Elizabeth Swann cosplay!
Chouyatou Women's Casual Loose Fit Camouflage Print Twill Cargo Pants
---
Product Details:
I need these pants to complete my Kaylee- Serenity Maidenhead cosplay! Size XXL

Singer DF251 Adjustable Dress Form, Medium/Large
---
Product Details:
A dress form would help so much when I am drafting patterns for myself and others!