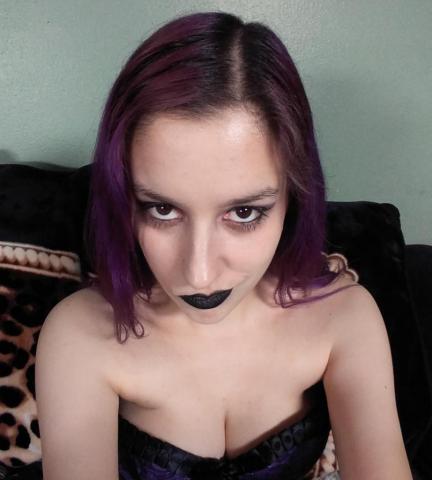 Online Humiliatrix, Model, Stoner, Awesome. Welcome to my DC wishlist now go buy me something awesome or better yet send me cash!

Bleeding Heart Alchemy Gothic Necklace
---

Design Toscano The Hardwick Dragon Wall Pediment
---

Darque Womens Black Gothic PVC Vinyl Underbust Corset
---

Liberator 24-Inch Wedge/Ramp Combo, Purple Microfiber
---

Skyline Furniture Swoop Arm Chair in Velvet Aubergine
---

MCOSS Auto Love Sex Machine Pumping & Thrusting Adjustable Dildo Telescopic No Handheld Shoot Gun Fast Thrust Masturbation Toy Automatic Sex...
---

Queen of the Night Alchemy Gothic Necklace
---

Vanity By Jopen-vr10 Vibrator
---

Black Splatter Leggings - Limited
---


Cold Chemistry Palette 128 Reviews
---

Bone Pentagram Armor Dress
---


Screaming Skull Studded Hi Low Dress
---