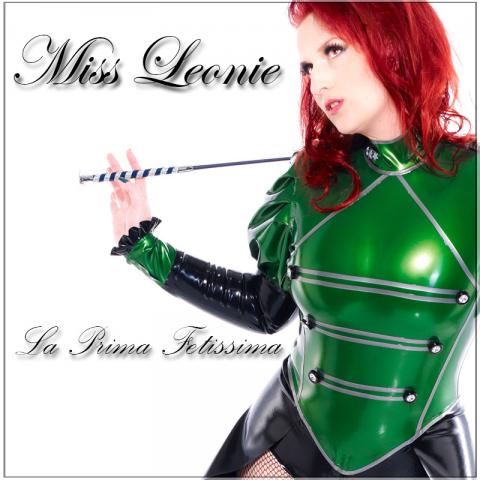 Miss Leonie - La PrimaFetissima: Domina & Fetish Escort from Hamburg, Germany. www.miss-leonie.com
Dress Size:
EU 42 / UK 14
Bra Size:
EU 80G / UK 36F
Shoe Size:
EU 42 / UK 9 / US 12


Exotic bdsm wood Line w/Shibari carved Lace Wood. Can be PERSONALIZED an excellent mature gift. INCLUDES: Black leather look pouch.
---

Play Whip, 3 Foot 12 Plait Nylon
---
Product Details:
plait pattern: gardient tri-colour, colours: Emerald Green/Green/Moss Green

Collectif Clothing 50s Tura Bow Blouse in Ivory
---

Löwenmahl L
---
Product Details:
If you want to have a classic "wine and cheese evening" with me, I highly recommend the vegan cheese by Happy Cheeze!

2CD ASP "Verfallen - Folge 2: Fassaden" Limited Finale Edition
---



So Kate Patent
---
Product Details:
The classic red soles by Louboutin, size 42

Jugendstil Ohrringe mit Kristallen von Swarovski® Damen Silber Viele Farben NOBEL SCHMUCK
---

Betty Plastic Apron
---
Product Details:
Colour: Transparent Black

Long Flared Double Breasted Plastic Coat
---
Product Details:
Size 14, Colour: Pearlised White Dot

Rubber Deluxe Strap On Harness
---

Trampletisch -Extrem- mit Penispranger
---
Product Details:
Pulverbeschichtung mattschwarz

Queen Bee
---
Product Details:
It's a high tech sex toy named "Queen Bee" - sounds like a proper toy for a teasing Queen, don't you think?

Tailored Hood
---
Product Details:
size: XS, eye shape: rounded tear drop, main colour: metallic purple, trim colour: electric lilac