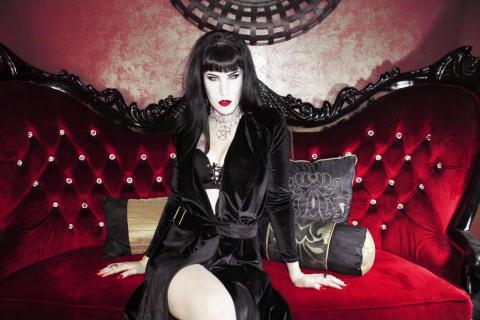 HI There! I've decided to start this as I sometimes get asked if it would be ok for fans and followers to send me things. My Birthday is coming up on May 28th, so I thought....lets do this! Some people have also wanted to send a little gift to Steele, London or even my husband Von. (INCREDIBLE). I love that you all can get to know my family through my Youtube videos and IG stories, and was thinking I could even turn this into a Youtube video, where i unwrap the items on camera. (I will definitely do this on my IG stories for anything sent) It is NOT mandatory at all to send anything, (Honestly, it took me a good year of bouncing back and forth about even starting this).....but then i thought, FUCK IT, if Ash Costello and Black Friday can do it! Why Cant I? Love you lots & if you do decide to select something from here, a MILLION thank yous in advance. PS. I've added a lot of things from BESERK, as they are an alternative retailer in Australia, and this will be the cheapest way to get me things (In regards to shipping) xoxoxo Avelina De Moray. www.avelinademoray.com
Dress Size:
Small (Sometimes XS if item is stretchy) (Von XL)

Fetish | VELVETINES LIPSTICK
---




Lilith Skull | RING [BLACK]
---


Spider Silk | MIDI RING [BLACK]*
---


Jinx | VELVETINES LIPSTICK
---
The Diabolical Goat | T-SHIRT MENS
---

Details about Lancome La Nuit Tresor L'eau De Parfum Spray 50ml NEW -CHEAPEST ON EBAY RRP $158
---




Baphomet Sabbatic Goat Satan Wall Decal - 24" x 16"
---

"MIXED STRAPS DRESS" Black short dress with velvet straps and mesh
---

Hummingbird Heart | LIQUID VELVET LIPSTICK
---

Gigi | VELVETINE LIPSTICK
---




Strange Love | LIQUID LIP COLOUR
---


R-34 gothic, winter coat, black wool, gothic lolita, faux fur
---

"MOON DRESS" White collar with moon symbol, circle, gothic dress
---