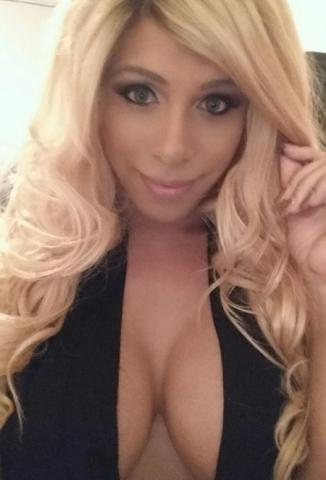 Click that vote for me button. Once you've done that for me you can then go ahead and show your loyalty buy purchasing me gifts from inexpensive to expensive luxury items that I want to be surprised with. If I were you let's make it 1-2 day shipping just to keep me smiling and well appreciated can't wait to see what you get me.
Dress Size:
Medium/Large in dresses
Shoe Size:
open toe size 10 closed heel size 11

Liliana Nude Sheer Front Lace Up Peep Toe Single Sole High Heels Faux Leather Nikia-99
---
Product Details:
Size 10 in gray if not nude.

Women Pointy Toe Stiletto OTK Thigh High Studded Stiletto Boot - Dressy Party Cosplay Costume Special Occasion Tall Boot - HE63 MACKIN J Collection
---

KENDALL + KYLIE Women's Kkmadelyn Heeled Sandal
---
Product Details:
Size 10 in natural or black whichever is available

KENDALL + KYLIE Women's Giaa Heeled Sandal
---



Faux Leather Dress Black LG
---

Sports Research- Sweet Sweat Workout Enhancer - 6.4 oz Sports Stick
---

'Nerice' Black Sequin Draped Maxi Dress - SALE
---
Product Details:
Size: Medium Birthday dress April 21

'Nou' Taupe Crossover Bust Maxi Dress
---
Product Details:
Size: Medium Birthday dress April 21

Studded Black Pleather Pasties
---

Rebel Yell Strappy A/C Panty
---
Product Details:
White/Gold Spike size: Large from trashy.com

Rebel Yell Hot Cross Bra
---
Product Details:
White/Gold Size X-Large from trashy.com

Baroque Cuban Heel Stockings
---

Baroque Cuban Heel Stockings
---

Rebel Yell Sleeveless Fishnet Top
---
Product Details:
Black/Gold Spike size: X-large from trashy.com

Rebel Yell Long Sleeve Fishnet Top
---
Product Details:
White/Gold Spike Size Large from trashy.com

Forplay Fetish Women's Obsession
---

Forplay Fetish Women's Compelled
---

Forplay Fetish Women's Raunchy
---

Baxton Studio Stella Crystal Tufted Modern Bench, White
---